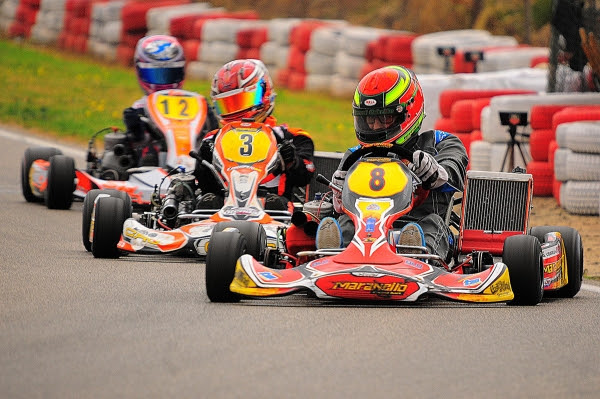 Gerard Cebrian has won the 15th edition of the Champions Cup in KZ2 on Maranello-Tm at the Circuit of Vendrell, Spain.
Maranello Kart secured another prestigious result in this season end, thanks to the victory claimed in KZ2 by the Spanish driver Gerard Cebrian at the15th Karting Champions Cup held on the circuit of Vendrell.


Cebrian took the victory in the Final, on Maranello-Tm with engine preparation by Faluga
Racing Team. He led Enrico Prosperi in the classic appointment at the end of the season in Spain, after ending third in the Prefinal won by Miguel Molina from Pedro Hiltbrand.
Final KZ2 Results, Circuit of Vendrell, 06.12.15:
1. Gerard Cebrian; 2. Enrico Prosperi; 3. Oriol Dalmau; 4. Manu Bejarano; 5. Miguel Noval; 6. Lisard Santos; 7. Ricardo Homuth; 8. Toni Forne; 9. Jorge Pescador (+10"); 10. Miguel Raventos; 11. Pedro Hiltbrand; 12. Marta Garcia; 13. Miguel Molina.